Description
Waste Bags Selection
There are many factors which now dictate the selection of the most appropriate waste bag for each type of waste. To choose the right healthcare waste bag you must at the least know:
All the waste types being generated.
All available waste streams and relative handling, transportation and disposal costs.
The selected processing and disposal method for each stream in use.
Required colour coding and markings, as specified in the current guidance.
Waste volume and frequency of bag fill: high waste volume areas have different needs compared to low volume areas.
Change cycles: how frequently are bags changed and who is responsible.
Storage requirements and periods: how are full bags handled, where are they stored and for how long.
Leakage risk.
Weight and volume of typical and exceptional items of waste.
Types and sizes of bins and frames in use.
Types of dispenser in use.
Full details of the handling chain from source to final destination.
Transportation needs: waste bag requirements for bulk handling and transport are different from small volume, local handling.
Bag storage and distribution: where are new replacement bags kept and distributed to points of use.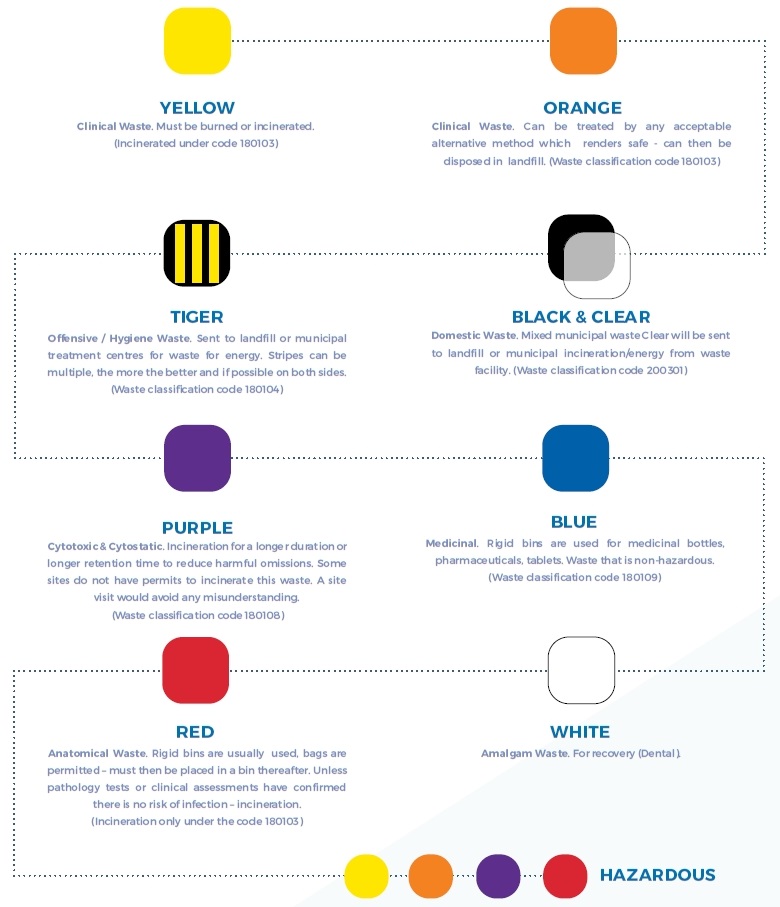 If you do not see the size or dimension required please contact us directly at info@hhproducts.ie