Description
This fully Certified Antigen Test Kit (containing 20 individual test strips) is used to determine if a person is currently infected with the COVID-19 virus. Once the infection has gone, the antigens will no longer be present.
The Antigen Rapid Test Kit uses a specially designed swab to determine whether or not a person is currently infected with Covid-19. For professional use only, the swab is inserted into the nostril and mouth to take samples from the nasal cavity and tonsils.
An important tool in the fight against COVID-19 in the workplace.  Throughout the pandemic PCR testing been the most common screening method for ongoing infections. The antigen test fulfils the same purpose as PCR tests but does not require lab capacity nor specialised equipment and meanwhile has a much shorter turnaround time, making the test more beneficial in many aspects.  Nursing homes, commercial and retail, construction sites will all benefit from a faster and simpler test than the traditional and time consuming PCR test.
Collected samples are then placed into an extraction tube that contains approximately 0.5ml of a specially designed virus preservation solution. After just 2 minutes, the specimen is placed on a testing cassette, and an accurate result is revealed within 15 minutes
If a previous infection needs to be detected please see our Rapid Antibody Test Kit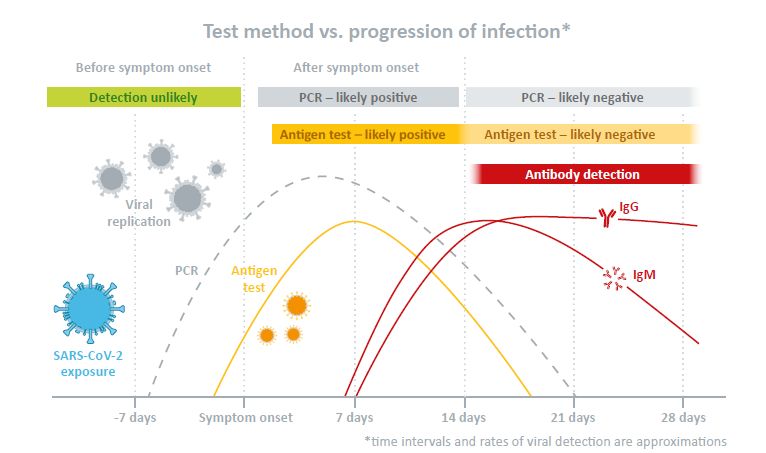 Key Features
Sensitivity: 96.72%
Specificity: 99.22%
Overall Accuracy 98.7%
Simple & easy to use
Results within 15 minutes
No laboratory required
To be performed by a Healthcare Professional
CE marked
20 Tests per Kit
Contents of Kit
20 Test strips
20 sterile swabs
20 extraction Tubes
20 dropper tips for extraction tubes
2 buffer solutions sufficient for 20 tests
1 workstation
1 instruction manual (IFU)
For larger bulk ordering or assistance with training and implementation please contact us info@hhproducts.ie 
Note: Please read instructions carefully for intended use.